The day you help others is the day you start living. The best way to find yourself is to lose yourself in the service of others.
Once in 3 months Marialaya organises Free Medical Camp & Health Check-ups in partnership with Lions Club for the people of Kannagi Nagar. These medical camps are extremely helpful for the poor population who earn a meagre income and cannot afford expensive healthcare services offered by hospitals or clinics. We invite specialised Doctors from renowned hospitals for General health check-up, Dental check-up, Eye check-up, Breast cancer check-up for women and other medical check-ups to people to be aware of their health status. Treatments are provided according to their need. Referrals are made to the hospitals.
The teachers and Coordinators of evening study centres visit the families of the children to get along and understand their current life situations and issues. It helps both the child and teacher/Coordinator for a mutual understanding and growth, help the families foster loving and caring relationship in an emotionally and physically safe environment while maintaining neutrality between couples. We visit children's families which gives them the opportunity to maintain a strong relationship with their parents and in turn parents also build a healthy relationship with their children.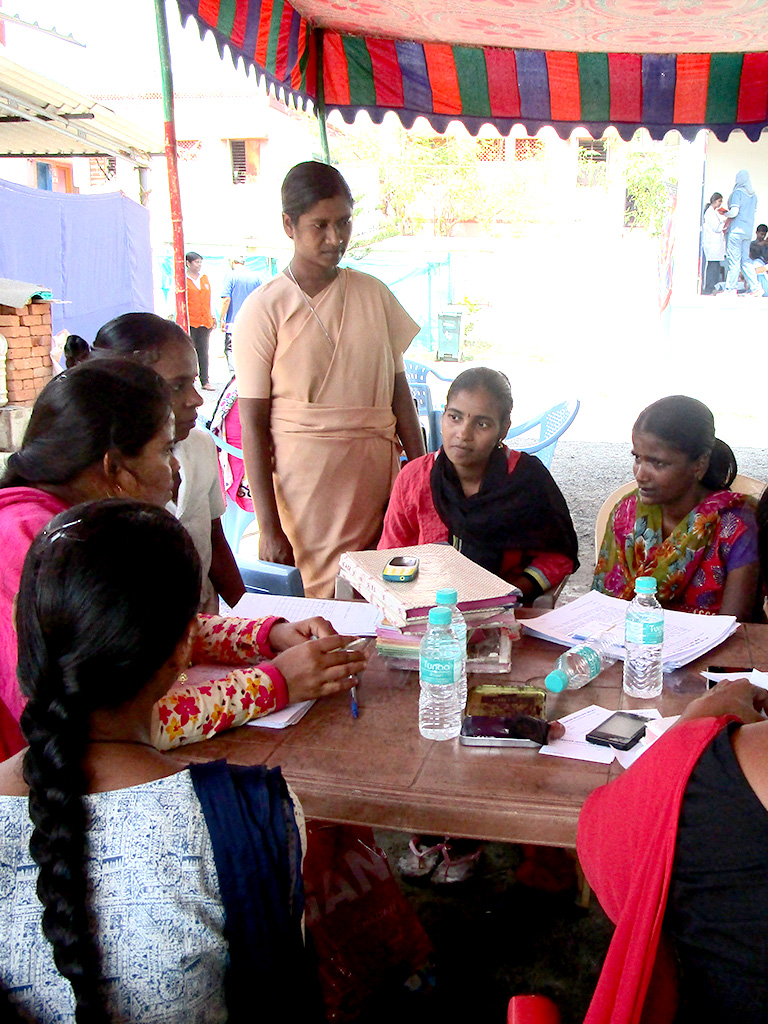 The problems that exist in families, can have lasting psychological and emotional effects among the members of the family. We through counselling, assist parents, children and young people to live in a non-judgmental way, supporting each other and live in peace and harmony.
Are you interested in helping out MARIALAYA as a volunteer?
You can post a request or drop in directly at our centre at Kannagi Nagar.